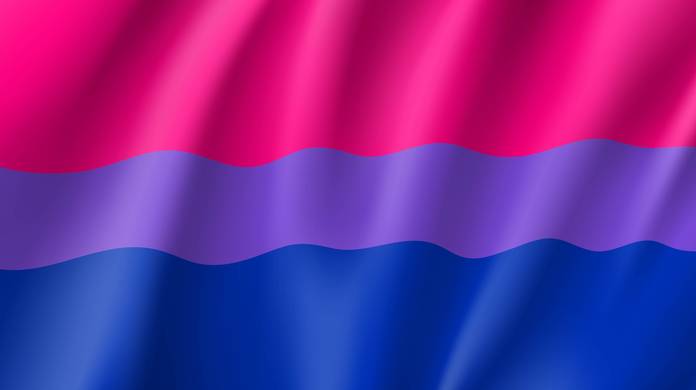 The Importance of Bi Visibility
23 September 2019 | Ellie Watts, Relationship Manager, Pride in Diversity
Bisexual Visibility Day (also known as Celebrate Bisexuality Day) was first officially observed on 23rd September 1999, at the International Lesbian and Gay Association Conference in Johannesburg, South Africa.
Twenty years on, is there still a need to increase Bi Visibility?
I was born and raised in a small country town approximately 80km west of Brisbane, with Ipswich being the closest major hub. I remember Ipswich being (in)famous in the media on several occasions. As I navigated my teenage years, I always felt like I was different to everyone else or that I didn't fit in. I could never answer the one question that was constantly tormenting my thoughts – why?
Now at 27, I've realised that sexuality wasn't discussed in the environment I grew up in. The occasions that I did hear someone talk about bisexuality were always negative. I was told that bisexual people were just going through a phase, confused or greedy. I was told that bisexual people (especially women) were promiscuous or more likely to cheat. Bisexual people face numerous stereotypes and negative assumptions. I should know, I've heard them all. Unfortunately, it's not just me. According to the 2019 AWEI Employee Survey, nearly 30% of Bisexual respondents hearing or being made personally aware of negative commentary, jokes or innuendo targeting the bisexual community and other LGBTIQ people within the last year.
Growing up, I also never saw myself in anyone else. I wasn't aware of any television or movie characters that were bisexual. Or if they were, they were portrayed in a negative light. Icons 'Bicons' who had come out as bisexual, such as David Bowie and Freddie Mercury, consistently had their identities erased. Bi-erasure is a pervasive problem in which the existence or legitimacy of bisexuality (either in general or in regard to an individual) is questioned or denied outright.
Fittingly, visibility for Bisexual respondents is extremely important:
89.47% say that LGBTIQ inclusion initiatives are important to an organisaiton's culture
80.61% say that out role models are important to their sense of inclusion
77.49% say that Allies have made a difference to their sense of inclusion
33.10% say that there could be more visible signs of inclusion (ally signs, flags, network posters)
The need to maintain and increase visibility and inclusion for bisexual people is not only the right thing to do, but necessary for the overall health and wellbeing of the bisexual community. Biphobia, bi-erasure and not being out has been found to be associated with poorer mental health. The Who I Am study, the largest study of bisexual people in the world to date, led by La Trobe University, has examined why bisexual people experience higher rates of psychological distress than heterosexual and homosexual people.
The study found sobering statistics:
One in four have attempted suicide;
Nearly 80% had considered self-harm or thought about committing suicide;
Over 60% have high or very high current psychological distress, with 40% reporting having had depression in the past; and
Transgender and gender diverse bisexual people experienced even poorer mental health and these findings will be released in the coming months.
The study instigated Bi+ Australia – the first national organisation set up to improve the mental health of bisexual Australians through support, education and research.
How can organisations and employees increase Bi Visibility?
Ellie Watts joined Pride in Diversity as a Relationship Manager in June 2019, after over 7 years in the financial services sector. Ellie was instrumental in driving LGBTIQ+ diversity and inclusion strategies, with the success of her work reflected in QBE's recognition as a Gold level employer at the 2019 Australian LGBTI Inclusion Awards and at the 2018 AHRI Awards. Ellie is known for being an engaging and energetic facilitator with a strong ability to coach, mentor and influence employees and senior leaders in complex and dynamic business environments.