WORK AT ACON'S PRIDE INCLUSION PROGRAMS
We're here to help make the places where our community members live, work, study and play more inclusive of LGBTQ people. We do this by working with a range of organisations to help ensure that LGBTQ people feel included and supported.
Why work for ACON?
ACON is an inclusive employer offering an innovative, inclusive and welcoming workplace.
Diversity and inclusion are at the core of who we are, they are strengths that we celebrate and demonstrate through our workforce and the delivery of all of our programs and services.
Our staff are the foundation for our ongoing effectiveness. We are committed to our employee's professional development and engagement – ensuring we build our capabilities with people that have the right values, attitudes, skills and knowledge.
In addition, we offer flexible working arrangements and generous array of entitlements above and beyond the National Employment Standards (NES) including:
 An extra week of paid leave to be taken during our Christmas and New Year's shutdown period
 12 days of paid personal leave per year (10 days under NES)
 3 months Long Service Leave of at 10 years of service (2 months at 10 years under NES)
 Five days of paid bereavement/compassionate leave (2 days under NES)
 12 weeks paid parental leave in addition to the government arrangement
 Paid Additional Health Care Leave for ongoing and once-off issues affecting health (including Family and Domestic Violence Leave).
 Option to purchase additional Annual Leave beyond the 4 weeks mandated
 Education Leave by negotiation
 Employee Assistance Program (EAP) – Access to a comprehensive counselling service free to employees
---
AVAILABLE POSITIONS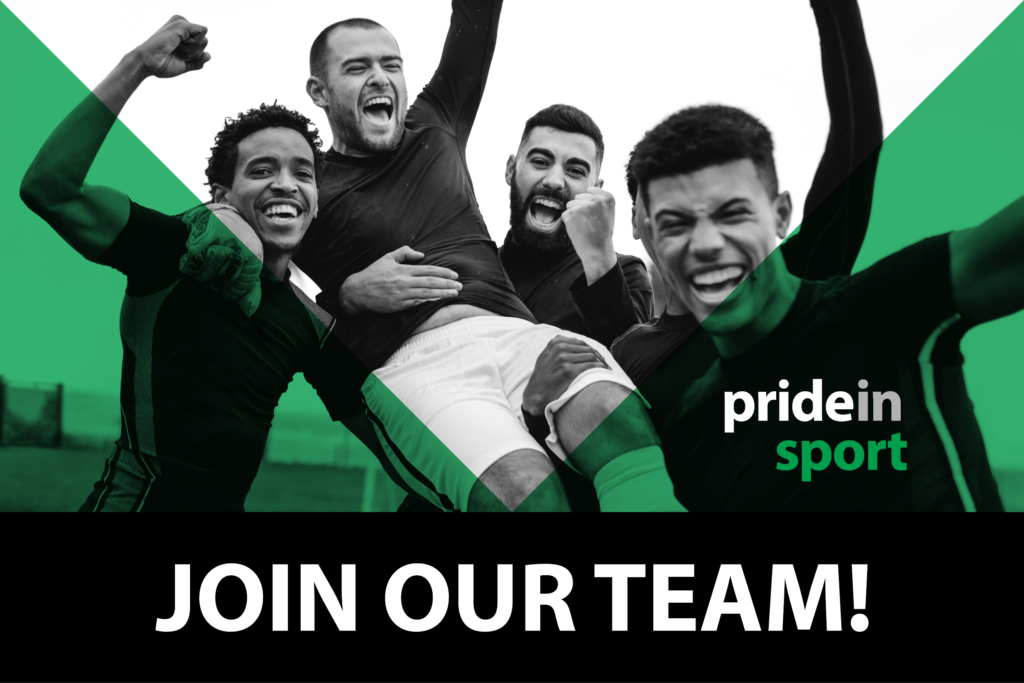 Join the Pride in Sport team and help Australian sporting organisations deliver best practice LGBTQ inclusion initiatives. 
Pride in Sport is an ACON Pride Inclusion Program, specifically designed to assist sporting organisations of all levels with the inclusion of employees, athletes, coaches, volunteers and spectators with diverse sexualities and genders.
Pride in Sport sits within ACON's Pride Inclusion Programs alongside Pride in Diversity and Pride in Health + Wellbeing.
ACON is Australia's largest LGBTQ health organisation, focusing on inclusion, diversity, health and wellbeing, HIV prevention and support services. We are a fiercely proud community organisation. For our entire history, the work of ACON has been designed by and for our communities.
We provide a range of services designed to improve the health and wellbeing of our communities.
About you:
Highly engaged, motivated, and proactive
Excellent verbal and written communications skills
Passionate about LGBTQ diversity and inclusion and sport
Ability to work independently and as part of a team
Exceptional influencing and stakeholder management experience
Reporting to the Pride in Sport National Program Manager, our new Pride in Sport Relationship Manager will ideally be based in Melbourne (negotiable) and will have a strong track record in relationship and stakeholder management and support as a trusted advisor.
This role will initially be a 0.6 FTE position, working three days per week, with the anticipation of growing to  1.0 FTE (full time) as the portfolio grows, for 1 year contract (possibility to extend).
This is a busy and highly rewarding role for a person with an interest in sport and the LGBTQ community.
This is a fantastic role and we are keen to welcome another high-calibre employee to ACON.
For more information about the role please contact Beau Newell, Pride in Sport National Program Manager at
BNewell@acon.org.au
or 0429 196 108.
Applications close 11:59pm, Sunday 20 June 2021. 
Download:
Position Description - Relationship Manager Pride in Sport
Download:
Job Pack - Relationship Manager Pride in Sport
---
Apply Now
How do I apply?
You only need to email us three documents in MS-Word or PDF format at vacancy@acon.org.au
1) An ACON Application Form
2) Your Cover Letter
You should use your cover letter to tell us how you meet each of the Selection Criteria in the Position Description. Let us know how your skills and experience relate to the requirements of the position and how you can use them to excel in this job.
3) Your Resume
Tell us about your previous employment and your education. Be sure to include:
Your Name and Contact details
Your Education including any degrees you have received, the institution and its location and the date of your graduation. You might also want to include your major/minor fields, any honours, and publications.
Your Work Experience including jobs, internships, and volunteer work. If you have just recently finished high school, you might also include extracurricular activities such as clubs or sports.
How does recruitment work at ACON?
There are five main steps in the process:
1) Application
ACON receives your application, cover letter and resume. You will receive an email from our HR Team acknowledging that we have received your documents.
2) Shortlisting
A selection panel of 2-4 qualified persons will review all the applicants and offer interviews to those applicants whose applications best address the requirements of the position.
3) Interview
If you are shortlisted for interview you will be contacted by the chairperson of the selection panel and invited to an interview. Your interview may take the form of a question and answer session, a presentation of your previous work, a test of your computer skills, or any other form that is relevant to the position. The chairperson will let you know the format of the interview and any documents, presentations or examples of previous work that you might need to bring with you.
4) Offer
Appointments to positions with ACON are based on merit.  This means that the applicant who is judged to be the most capable of carrying out the duties of the position will be offered the job. The decision to make you an offer is based on your written application, your performance at interview, and successful Referee Checks, Criminal Record Checks and Working with Children Checks (if applicable).
5) Acceptance and Commencement
Once a salary and start date have been agreed, you will receive a commencement pack from the HR Team including your contract and other documents (e.g. the ACON Code of Conduct, Tax File Declarations, Bank Deposit details, Superannuation Choice forms, etc.). Once these are returned to the HR Team, you are ready to start work on your agreed date.
How long does it take to hear back on my application?
If you have applied via email, you will be sent a return email within 1-2 business days acknowledging receipt of your application. Your application will then be reviewed and we will contact you within 1-2 weeks after the application closing date.
If you are successful in gaining an interview, the chairperson of the selection panel will contact you by telephone to arrange a suitable date and time for the interview.
Otherwise, we will contact you by email to advise you that your application has been unsuccessful on this occasion. If you are not selected for an interview, this is when you will receive an email from our HR Team informing you that your application was not successful on this occasion. Don't get discouraged if you do not get an interview – you can always apply again when we have another job that catches your eye!
If interviewed, you will be informed of your interview outcome within 5 working days; however this may vary depending on the number of applicants.
Again, thanks for considering ACON as your future employer!
* LGBTQ (Lesbian, Gay, Bisexual, Transgender, Queer)
ACON is an EEO employer and encourages people with HIV, in particular, to apply. 
Our Foundation Members