DAWN EMSEN-HOUGH (she/her)
Director, ACON's Pride Inclusion Programs
Academic & Professional Qualifications: B.Ed (Adult Ed) – Major HR – UTS Masters – Cognitive Science – UNSW Four years pre-doctoral work in Cognitive Psychology UNSW Accreditation Professional Speaker APS (NSAA) Accreditation Training Professional (MAITD) Accredited Prince2 Practitioner Psych / Behavioural Instruments: MBTI, DiSC, TMS, NLP. 2 years: Part-time Lecturer Postgrad Adult Ed, UTS Guest Lecturer University of Syd Postgraduate Diversity
Publications: Let's Talk Gender, 2015 Employers Guide to Intersex Inclusion, 2014 (co-authored with Morgan Carpenter, OII) Managers Guide to LGBTQ Workplace Inclusion, 2013 Engaging Allies for Change, 2013 Establishing and maintaining successful LGBTQ networks in Australian Workplaces
Acknowledgements: 2014 100 Women of Influence Award – Australian Financial Review/Westpac
Dawn Emsen-Hough is the Director of ACON's Pride Inclusion Programs (Pride in Diversity, Pride in Sport, Pride in Health + Wellbeing). All programs provide employer support for all aspects of Lesbian, Gay, Bisexual, Transgender and Queer (LGBTQ) inclusion either within the workplace, Australian Sport or through health and wellbeing service provision.
Dawn started within ACON in 2009 specifically to develop and establish the national Pride in Diversity Program and to develop the Australian Workplace Equality Index (national benchmark on LGBTQ workplace inclusion). Since that time, the program has grown substantially and gained an international reputation for its leading practice and gold standard index. Dawn has authored five workplace publications on aspects of LGBTQ workplace inclusion and with her team, extended the Pride in Diversity Program to Sports incorporating a Pride in Sport Program and world first national sports index.
Dawn sets the strategic direction for all divisional programs, continues to author workplace publications and manages the indices across all programs to set and develop leading practices in LGBTQ inclusivity.
Dawn currently participates on Corporate Diversity Boards and has spoken both nationally and internationally (UK, US, Hong Kong, Manila, Singapore, Amsterdam) on LGBTQ inclusion. She meets regularly with international counterparts in order to monitor, gauge and shift practice in LGBTQ inclusion gauging best practice internationally and contributing to international recommendations and discussions on future trends.  Dawn is passionate about the utilisation of indices and data to measure and drive practice.  Dawn lives with her partner of 35+ years, Judy and their two dogs in the inner city.
CHRIS KEELY (he/him)
Deputy Director – Pride Inclusion Programs
Chris Keely joined Pride in Diversity after an extensive career in senior roles in media, telecommunications and Government.
This includes roles in major content corporations such as Paramount International, SingTel Optus and SBS Australia, as a commercial and media lawyer, an advisor to Federal and State Ministers and in the NSW public sector. His career has spanned the private sector, Government, and not for profits, across the Asia Pacific with roles in Australia, New Zealand and Singapore.
In recent years Chris prioritised LGBTQ Diversity and Inclusion as a co-founder of SBS Pride and Allies, SBS's Employee Resource Network and a foundation member of SBS's Diversity Council. He has been named as one of Deloitte's 2020 Outstanding 50 LGBTI+ Leaders, a member of Australian Pride Power List 2019, and a member of the Australian Press Council Round Table on reporting of LGBTQ people and issues.

ELAINE CZULKOWSKI (she/her)
Associate Director – Operations, Events and Partnerships, Pride Inclusion Programs
The former Fundraising Manager for the successful Marriage Equality Campaign, Elaine is now the Associate Director for Operations, Events and Partnerships for Pride Inclusion Programs at ACON.
She also has over 20 years experience  in a number of senior roles in the management consulting industry including Head of Recruitment APAC and Head of Business Development at L.E.K Consulting and a global role in Enablement with The Boston Consulting Group.
As an accomplished professional, Elaine has used her many years of corporate experience to support a number of NGOs and community groups as she is passionate about equality, diversity and inclusion:
Sydney Woman of the Year (2017)
ACON Honour Awards Community Hero 2017
Former Chair of the Events and Fundraising Committee for Australian Marriage Equality
Former Non-Executive Director at Out For Australia, a mentor program for young LGBTQ professionals transitioning into the workplace
Former Board Associate with Queer Screen who celebrate the diversity of sexualities and gender diversity through the power of storytelling on screen.
Volunteer for the Bingham Cup, Australia
ACON Rover
Deloitte Outstanding 50 LGBTI Leaders 2020
Member of Inner City Legal Centre (ICLC) Foundation Board
Chair of Qtopia Board – Sydney's first Queer Museum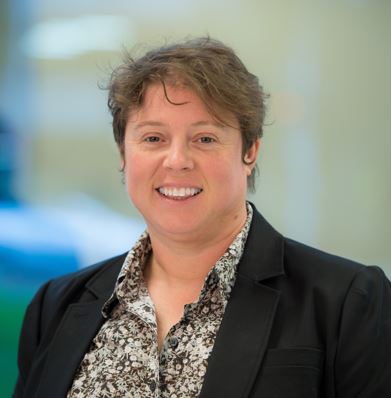 NICKI ELKIN (they/them)
Associate Director, Quality, Training & Research, Pride inclusion Programs
Nicki has over 15 years' experience in a number of commercial roles across a wide range of sectors, both in the UK and Australia.
Nicki has a strong corporate background, is skilled at the development and implementation of sales and marketing strategies, and is passionate about creating and managing relationships with industry KOLs and stakeholders, to achieve mutual goals.
A committed advocate for inclusion and diversity, Nicki was a foundation member of the Medtronic LGBTQ network, Pride.
Nicki has a BEng (hons) in Mechanical Engineering from University of Leeds, an MBA from Leeds University Business School and a Master of Marketing Communication from University of Canberra.
Nicki's experience in strategy development, stakeholder engagement and project delivery will add value to our members.
CHRIS NELSON (he/him)
Associate Director People, Pride in Diversity
Chris Nelson is a senior Human Resources leader with over 20 years' experience in the finance and insurance industry across both specialist and generalist areas, including talent management, succession planning, remuneration strategy, engagement, leadership, change and building diverse and inclusive businesses.
Chris was a foundation committee member of the Commonwealth Bank's LGBTQ network, Unity.
Prior to his career in Human Resources, Chris worked in various leadership business operations roles and as a project manager.
He is also an experienced executive coach and LGBTQ counsellor.
Chris is a Certified Member of the Australian Human Resources Institute (CAHRI), a member of the Australian Institute of Management, a member of the Ethics Centre, and has been a NFP Board Director. Chris has a Bachelor of Theology, a Graduate Certificate in Adult Education and an MBA from Macquarie Graduate School of Management.
Chris is known for his ability to keep Human Resources practical and human-centred. He has a strong corporate background and has a great passion for coaching executives to influence not only their leadership capability, but also to impact the business more broadly by changing the thinking on employee engagement and building the sort of culture that supports a great business.
---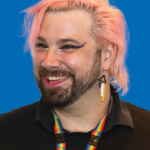 TIDGE BACKHOUSE (they/them)
Relationship Manager, Health – Pride in Diversity
Tidge joins the team with a background of being an advocate, consultant, and trainer with lived experience as a gender diverse, neurodiverse, sexuality diverse and often othered individual. Their experiences and passion have led them to develop a strong expertise and ability to engage with organisations to build awareness, capability, and empathy whilst working to critically consider how their systems may have inherent barriers to inclusion.
Tidge joins ACON's Pride Inclusion Programs after most recently working in the NSW Health system and is passionate about seeing meaningful change in health and human service organisations. Their major achievements whilst working at Northern Sydney Local Health District were: planning and hosting the inaugural LGBTIQ+ Health Symposium as part of World Pride 2023; leading a large organisation through the Australian Workplace Equality Index; growing and leading the Pride+ Employee Network as co-chair; and contributing to their Diversity Equity Inclusion and Belonging strategy and associated initiatives.
Tidge has studied Diversity & Inclusion with The Culture Ministry and they bring with them a confident, professional and flexible engagement style that aims to support, respect and empower whilst striving for inclusion, safety and support.

CHLOE BONNAR (she/her)
Relationship Manager, Pride in Diversity
Chloe joins from Officeworks, where she was the Community Engagement lead and an active member of their LGBTQ network. As a community engagement advocate, who is well-versed in fundraising, planning events, stakeholder management, conducting outreach and promoting important social, economic and environmental issues, she is passionate about developing strategies that support and influence a positive impact on those who need it most. As part of the LGBTQA+ & Neurodiverse Community with extensive insights in to the corporate and community space, she will be able to connect people and organisations with engaging education and share the true value of what it means to have a fully inclusive work space.
BEN BROWN (he/him)
Relationship Manager, Pride in Diversity
Ben Brown (he/him) joins us after a 15+ year career at QBE where he held a range of roles, including being responsible for the firm's organisational development strategy, digital learning design and early talent programs. Ben played a critical role in QBE's Pride committee and as such, was instrumental in progressing QBE's LGBTQ inclusion work, resulting in the company achieving gold status in the last four AWEI benchmarks. Ben was also the AWEI Network Leader of the Year in 2020.
Ben is based in Sydney and has hit the ground running over the last few weeks, already getting out and meeting with member organisations and participating in AWEI debriefs, and we're really happy to have him as part of the Pride in Diversity team.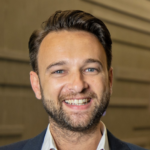 ANDREW GEORGIOU (he/him)
Senior Relationship Manager, State Lead VIC, Pride in Diversity
Andrew joined Pride in Diversity from Telstra, where he not only excelled as a leading change specialist but was also instrumental in driving Telstra's LGBTQ diversity and inclusion work, as one of the leaders of their employee network. The success of his work can be seen reflected in Telstra's sustained leadership in LGBTQ inclusion, dating back to before it was a founding member of Pride in Diversity.
Andrew has also played a key committee role in GLOBE, the Victorian LGBTQ Organisation of Business and Enterprise and is a graduate of Deakin university with a Bachelor of Commerce (Commercial Law and Marketing). Andrew's passion and organizational expertise will be a great value to Pride in Diversity and our member organisations and his appointment reaffirms our commitment to source talent who can be truly our members' trusted advisor.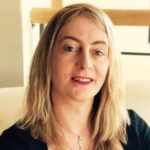 ELISABETH LANE (she/her)
Senior Relationship Manager, Pride in Diversity
Elisabeth has a very impressive work history at the Tertiary Education Quality & Standards Authority, ATO, Fair Work Commission and the Queensland University of Technology. She is an IT professional with extensive experience in data management, data analysis, data warehousing and full programming lifecycle. She has skills in team leadership, strategic planning, training, and IT (obviously).
Elisabeth has been the co-chair of the ATO's ATOMIC network (when they won the AHRI – Michael Kirby LGBTIQ+ Inclusion award), so is well versed in all things LGBTQ inclusion and is currently working in a volunteer capacity as secretary for Seahorse Victoria.  Her passion is in LGBTQ education and understanding, for only with that will the community be seen for what we are – human beings.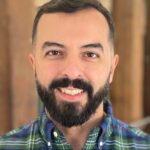 ZACHARY LOPEZ (he/him)
Relationship Manager, Pride in Diversity
Zac joins us from the Department of Home Affairs with over 14 years experience in a variety of roles in the Australian Government.
His past roles include Senior Instructor with the Australian Border Force College, Training Officer with the Department of Defence and more recently Learning Practitioner with
the Department of Home Affairs. He has also been involved with large organisational change projects such the national rollout of automated passport control at our major airports.
His passion and purpose is to foster LGBTQ inclusion and awareness and he has been an active member of the Department's LGBTQ network.
NITA MANNERING (she/her)
Relationship Manager, Pride in Diversity
Nita has joined Pride in Diversity after 7 years in the Life Insurance sector. She was actively involved in Pride network activities at MetLife and MLC, which included fundraising and spreading awareness for days of significance. She also co-authored the MetLife Diversity, Equity and Inclusion Policy in collaboration with colleagues from other streams of the DE&I committee. She has a Bachelor of Business majoring in Human Resource Management and later completed a Certificate of Leadership Essentials from Harvard Business School.
Nita's corporate experience, tertiary qualifications and passion for workplace diversity gives her the ability to deliver meaningful, practical, and engaging training to her members, as well as assist organizations to embed LGBTQ inclusion strategies. As a bisexual woman, she strongly asserts that the benefits of an LGBTQ inclusive workplace extend beyond employees feeling safe and valid at work as businesses also benefit in terms of productivity and profitability.
In her personal time Nita has a keen interest in electronic dance music and frequents music festivals here in Sydney, interstate and abroad.
JESS MAYERS (she/her)
Senior Relationship Manager, Sapphire Lead, Pride in Diversity
Jess joined Pride in Diversity after 17 years in the hospitality and entertainment industry. Most recently, she was the Business Improvement Manager for The Star Entertainment Group, where she was responsible for the evaluation and implementation of new gaming products and strategies.
Jess was a member of The Star's LGBTQ network, Spectrum, where she worked with the team to formulate and  implement the group's strategy to foster an awareness of the experience of LGBTQ employees and the benefits of creating an inclusive and accepting workplace for all employees.
After her experiences and successes working with Spectrum at The Star, and the impact they had on the culture and lived experience for its team members, Jess decided that a career change was in order and made the move over to Pride in Diversity. She has a passion for inclusivity and human-centered policies and initiatives that will bring a valuable awareness and central understanding to the work she undertakes with her members.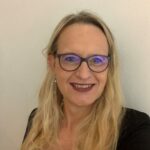 ALYCE SCHOTTE (she/her)
Senior Relationship Manager, Pride in Diversity
Alyce has come to Pride in Diversity from the Australian Taxation Office after four and half years in the Perth office supporting agents, businesses and individuals in all aspects of the Superannuation system. In her time there she also worked with the ATOMIC network to continue to educate internally and grow diversity support for staff and clients, leading the formation of their Gender Diverse Think Tank and working with National Leadership on policy and process improvements.
Alyce has also had a long standing connection to Transfolk of WA in roles including Chair and Treasurer, supporting initiatives and education from within the premiere support organisation in the state and connecting work on a national level.
Her exposure to the lived experience of a gender diverse history and visibility in the corporate and community spheres will be able to connect people and organisations with storytelling and strategic education and will assist our clients to build awareness and understanding of the challenges and value in doing better.
ELLIE WATTS (she/they)
Senior Relationship Manager, Pride in Diversity
Ellie joined Pride in Diversity as Relationship Manager after over 7 years in the financial services sector, most recently with QBE Insurance. As the co-network lead of QBE Pride, Ellie was instrumental in driving QBE's LGBTQ diversity and inclusion strategy, with the success of her work reflected in QBE's recognition as a Gold level employer at the 2019 Australian LGBTQ Inclusion Awards and at the 2018 AHRI Awards, where they were the winner of the Michael Kirby Award for LGBTQ Inclusion.
As a neurodiverse bisexual person who grew up in Regional Queensland, Ellie has experienced firsthand the negative impacts of not being your true authentic self in the workplace. Ellie is particularly passionate about exploring the intersectionality across multiple minorities – known as the "double glazed ceiling affect" – and how the power of visible role models can make an impactful and meaningful difference to the lives of the LGBTQ community in the workplace.
Ellie is known for being an engaging and energetic facilitator with a strong ability to coach, mentor and influence employees and senior leaders in complex and dynamic business environments. Having worked in the financial services industry for her entire professional career, Ellie's comprehensive risk assessment experience, strong business and financial acumen and ability to problem solve through creative thinking will bring immediate value to a diverse portfolio of members from industry sectors such as Finance, Energy & Resources, Higher Education and Government in both Victoria and Tasmania.
JAMES YOUNG (he/him)
Relationship Manager, Pride in Diversity
James is an accomplished Sales Leader and Business Consultant, with over 20 years' experience across the recruitment, remuneration and benefits, vehicle fleet management and corporate finance industries. James has established a reputation for building lasting partnerships with Australian corporate, government, and not-for-profit organisations.
James also has a deep passion for helping organisations create awareness for broader values-based initiatives, having held appointments with the Ministerial Council for Suicide Prevention, as an Ambassador for the Samaritans Crisis Line, and most recently as co-chair of the Pride & Diversity stream.
As a truly collaborative industry professional, James works closely with clients / members to develop strategies that meet individual business needs and achieve maximum benefit from their business management solution.
James loves to travel and lives in St Kilda with his husband of 9 years, Dan and two pampered dogs and is extremely passionate about using his skills and experience to provide consultancy and guidance to embed Diversity & Inclusion strategies and practices with our members.
---

FRANCISCO LOPEZ (he/him)
National Health Lead – Pride Inclusion Programs
Francisco supports health and human service organisations with their LGBTQ inclusion efforts across workforce and service delivery.
Francisco joined ACON's Pride Inclusion Programs with over ten years of experience working in the healthcare sector across clinical operations, service redesign and health system reform. His past roles include Senior Manager Primary Care and Community Engagement at MQ Health, Manager Improvement and Integration at Eastern Melbourne Primary Health Network, Redesign Facilitator at Eastern Health, and Manager Redesigning Care at Alfred Health.
Francisco holds a Master of Health Administration from La Trobe University, is a Fellow and Certified Health Executive with the Australasian College of Health Service Management and serves as an Adjunct Fellow of the Australian Institute of Health Innovation at Macquarie University, focusing on health systems research in primary care. Recent publications include 'The journey to a learning health system in primary care: a qualitative case study utilising an embedded research approach' in BMC Primary Care and 'High performing primary care: reinvigorating general practice as a learning health system' in the British Journal of General Practice.
---
FRANCISCO (PACO) PERALES (he/him)
Academic consultant
Dr Francisco (Paco) Perales is Adjunct Associate Professor at The University of Queensland and The Australian Research Awards 2023 'Best in the Field' for the discipline of Sociology.
Paco has a background in applied quantitative Sociology and holds an undergraduate degree in Sociology from London Metropolitan University, a Masters degree in Sociology and Panel Data Analysis from the University of Essex, and a PhD in Social and Economic Research from the Institute for Social and Economic Research. His methodological expertise is on the analysis of complex survey and administrative datasets, and he has worked extensively using the Australian Workplace Equality Index (AWEI) Employee Surveys.
Paco has a long-standing track record of academic work in the space of gender and sexuality. He has developed and taught courses on gender and sexuality and has led large-scale projects in this space. This includes a prestigious Australian Research Council Discovery Early Career Researcher Award on 'Sexual Orientation and Life Chances in Contemporary Australia'. Paco's research on gender and sexuality is recurrently published in leading international scientific journals. Amongst others, he has developed research on topics such as:
The role of ally groups and diversity training in enhancing the workplace wellbeing of LGTBQ+ employees.
How correct pronoun use matters for gender-diverse employees.
How prejudice and stigma drive health disparities by sexual orientation.
Differences in wellbeing across subgroups within the LGBTQ+ umbrella.
The outcomes of children raised in same-sex-parented families.
The biological origins of sexual orientation and individuals' experiences of sexual-identity change.
The value of administrative data to advance research on LGBTQ+ issues.
The family lives of sexuality- and gender-diverse people.
Which socio-demographic factors that predict support for equality and diversity amongst the general public.
Paco's research has been featured in media outlets across the globe and incorporated into policy documents by national and international government agencies.