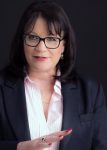 DAWN HOUGH
Director, ACON's Pride Inclusion Programs
Academic & Professional Qualifications: B.Ed (Adult Ed) – Major HR – UTS Masters – Cognitive Science – UNSW Four years pre-doctoral work in Cognitive Psychology UNSW Accreditation Professional Speaker APS (NSAA) Accreditation Training Professional (MAITD) Accredited Prince2 Practitioner Psych / Behavioural Instruments: MBTI, DiSC, TMS, NLP. 2 years: Part-time Lecturer Postgrad Adult Ed, UTS Guest Lecturer University of Syd Postgraduate Diversity
Publications: Let's Talk Gender, 2015 Employers Guide to Intersex Inclusion, 2014 (co-authored with Morgan Carpenter, OII) Managers Guide to LGBTI Workplace Inclusion, 2013 Engaging Allies for Change, 2013 Establishing and maintaining successful LGBTI networks in Australian Workplaces
Acknowledgements: 2014 100 Women of Influence Award – Australian Financial Review/Westpac
Dawn Hough is the Director of ACON's Pride Inclusion Programs (Pride in Diversity, Pride in Sport, Pride in Health + Wellbeing). All programs provide employer support for all aspects of Lesbian, Gay, Bisexual, Transgender and Intersex (LGBTI) inclusion either within the workplace, Australian Sport or through health and wellbeing service provision.
Dawn started within ACON in 2009 specifically to develop and establish the national Pride in Diversity Program and to develop the Australian Workplace Equality Index (national benchmark on LGBTI workplace inclusion). Since that time, the program has grown substantially and gained an international reputation for its leading practice and gold standard index. Dawn has authored five workplace publications on aspects of LGBTI workplace inclusion and with her team, extended the Pride in Diversity Program to Sports incorporating a Pride in Sport Program and world first national sports index.
Dawn sets the strategic direction for all divisional programs, continues to author workplace publications and manages the indices across all programs to set and develop leading practices in LGBTI inclusivity.
Dawn currently participates on Corporate Diversity Boards and has spoken both nationally and internationally (UK, US, Hong Kong, Manila, Singapore, Amsterdam) on LGBTI inclusion. She meets regularly with international counterparts in order to monitor, gauge and shift practice in LGBTI inclusion gauging best practice internationally and contributing to international recommendations and discussions on future trends.  Dawn is passionate about the utilisation of indices and data to measure and drive practice.  Dawn lives with her partner of 32+ years, Judy and their two dogs in the inner city.
MARK LATCHFORD
Associate Director – Strategy Innovation and Growth, Pride Inclusion Programs
Mark Latchford joins Pride of Diversity after a 35 year career at IBM, based in Sydney, Adelaide, Tokyo, Paris and Hong Kong. Key operational roles there included Vice President of Software ANZ; General Manager, Lotus Europe, Middle East and Africa; Vice President, Systems A/NZ and General Manager, Technology Services, Asia Pacific. While at IBM, he was also the Australian Executive Sponsor of the LGBTI community (at the time when IBM was placed Number 1 on the inaugural AWEI Index 2011) and sat on the Pride in Diversity Advisory Forum. Mark has also held a number of board positions including Mid-Summa Festival, the Australian Israel Chamber of Commerce, and the HeadOn Foundation and is a member of the Australian Institute of Company Directors.
Mark is a Bachelor of Arts graduate from the University of Sydney (with majors in Government and Economic Geography) and has also attended  post-graduate programmes at Stanford University in the USA and INSEAD in France. His other interests include current affairs, history, travel, scuba diving, skiing and spending time with his three (nearly-grownup) children.


ELAINE CZULKOWSKI
Associate Director – Operations, Events and Partnerships, Pride Inclusion Programs
The former Fundraising Manager for the successful Marriage Equality Campaign, Elaine is now the Operations Manager for Pride Inclusion Programs at ACON.
She also has over 20 years experience  in a number of senior roles in the management consulting industry including Head of Recruitment APAC and Head of Business Development at L.E.K Consulting and a global role in Enablement with The Boston Consulting Group.
As an accomplished professional, Elaine has used her many years of corporate experience to support a number of NGOs and community groups as she is passionate about equality, diversity and inclusion:
Chair of the Events and Fundraising Committee for Australian Marriage Equality
Non-Executive Director at Out For Australia, a mentor program for young LGBTQI professionals transitioning into the workplace
Former Board Associate with Queer Screen who celebrate the diversity of sexualities and gender diversity through the power of storytelling on screen.
Volunteer for the Bingham Cup, Australia
ACON Rover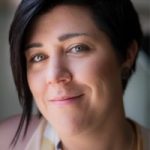 PAM BARKER
National Program Manager, Pride in Health + Wellbeing
Pam Barker joins Pride in Health + Wellbeing with a demonstrated experience in best practice Inclusive Service Delivery within the Health Sector. Pam managed Open Door Youth Service, QLD's largest LGBTIQ Youth Service supporting young people between the ages of 12-24 years providing psychosocial support in areas of alcohol and drug, mental health, suicide prevention, family support groups, sexual health, domestic and family violence, school support and liaison, homelessness, employment and general health and wellbeing. ODYS lead the gold standard in LGBTIQ service delivery in the youth sector.
Pam advocated for change in policy reform at both state and federal government levels partnering with PHN Brisbane North in the Youth and Child Mental Health Advisory Committee and the LGBTIQ Suicide Prevention Advisory Group. Pam was also selected to sit on the QLD Minister of Youth LGBTIQ Advisory Group. Pam has worked with Black Dog Institute leading a team in the delivery of best practice workplace mental health training nationally.
Pam joined the Not for Profit sector after working for eight years in corporate finance which has provided her with strong business, organizational development, and relationship management skill sets.
Pam is a Board Director of WayAhead Mental Health Association and The Student Australian New Zealand Association for Contextual Behavioural Science (ANZACBS).
Pam is undertaking study in Psychology and will register as a Clinical Health Psychologst.
Pam identifies as part of the LGBTIQ community, she is passionate about inclusive service delivery and the vital role Health + Wellbeing play in supporting the LGBTIQ community to feel included and accepted.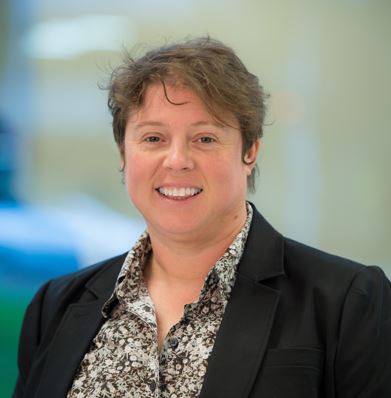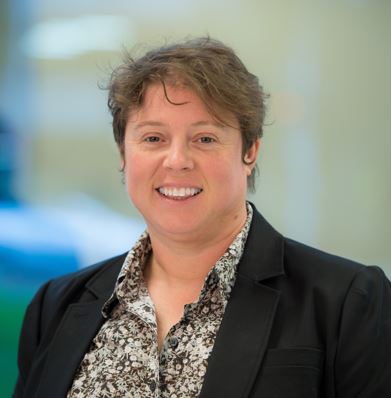 NICKI ELKIN
Senior Relationship Manager, Pride in Diversity
Nicki has as over 15 years' experience in a number of commercial roles across a wide range of sectors, both in the UK and Australia.
Nicki has a strong corporate background. She is skilled at the development and implementation of sales and marketing strategies, and is passionate about creating and managing relationships with industry KOLs and stakeholders, to achieve mutual goals.
Passionate about inclusion and diversity, Nicki was a foundation committee member of the Medtronic LGBTQI network, Pride.
Nicki has a BEng (hons) in Mechanical Engineering from University of Leeds, an MBA from Leeds University Business School and a Master of Marketing Communication from University of Canberra.
Her experience in strategy development and stakeholder engagement will see Nicki add value to her portfolio of members, from the corporate and NSW Public sectors.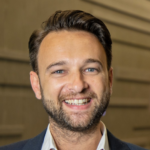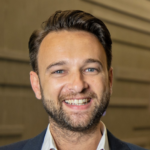 ANDREW GEORGIOU
Relationship Manager, Pride in Diversity
Andrew joins Pride in Diversity from Telstra, where he not only excelled as a leading change specialist but was also instrumental in driving Telstra's LGBTI diversity and inclusion work, as one of the leaders of their employee network. The success of his work can be seen reflected in Telstra's sustained leadership in LGBTI inclusion, dating back to before it was a founding member of Pride in Diversity.
Andrew has also played a key committee role in GLOBE, the Victorian LGBTI Organisation of Business and Enterprise and is a graduate of Deakin university with a Bachelor of Commerce (Commercial Law and Marketing). Andrew's passion and organizational expertise will be a great value to Pride in Diversity and our member organisations and his appointment reaffirms our commitment to source talent who can be truly our members' "trusted advisor".
 JACK MEEHAN
Senior Relationship Manager, Pride in Diversity
Jack joins us from the well-known international professional services firm, EY, where he worked in the Oceania Diversity and Inclusion team. Jack's background in strategy development, human resource initiatives, design and execution, as well as enablement and training should be of significant value to our membership.
Jack was key in driving EY's progress to Gold level within the AWEI, remain there for three consecutive years and now winning Employer of the Year at the 2018 Australian LGBTI Inclusion Awards. He further built the EY diversity & inclusion profile seeing them win the 2016 AHRI Michael Kirby award for LGBTI inclusion, maintain Employer of Choice with WGEA and consecutively achieve the Rainbow Tick in New Zealand during his time with EY.
Having worked overseas and with large organisations for his entire professional career, Jack has practical knowledge of the value of a global mindset and is passionate about harnessing the power of different viewpoints to strengthen organisations. Jack has also implemented policy change in relation to flexibility, domestic violence, parental leave, diverse abilities, wellness and cultural diversity and will be able to provide a unique lens to overall organisational inclusion.
His experience in the professional, technology, media, education and energy sectors combined with being a highly creative person, will see Jack in his role as Relationship Manager bring fresh insights and valued experience to the partnership between Pride in Diversity and our critical members in Sydney, Canberra and across the nation.
CHRIS NELSON
Senior Relationship Manager, Pride in Diversity
Chris Nelson is a senior Human Resources leader with over 20 years' experience in the finance and insurance industry across both specialist and generalist areas, including talent management, succession planning, remuneration strategy, engagement, leadership, change and building diverse and inclusive businesses.
Chris was a foundation committee member of the Commonwealth Bank's LGBTI network, Unity.
Prior to his career in Human Resources, Chris worked in various leadership business operations roles and as a project manager.
He is also an experienced executive coach and LGBTI counsellor.
Chris is a Certified Member of the Australian Human Resources Institute (CAHRI), a member of the Australian Institute of Management, a member of the Ethics Centre, and has been a NFP Board Director. Chris has a Bachelor of Theology, a Graduate Certificate in Adult Education and an MBA from Macquarie Graduate School of Management.
Chris is known for his ability to keep Human Resources practical and human-centred. He has a strong corporate background and has a great passion for coaching executives to influence not only their leadership capability, but also to impact the business more broadly by changing the thinking on employee engagement and building the sort of culture that supports a great business.
ELLIE WATTS
Relationship Manager, Pride in Diversity
Ellie joins Pride in Diversity as Relationship Manager after over 7 years in the financial services sector, most recently with QBE Insurance. As the co-network lead of QBE Pride, Ellie was instrumental in driving QBE's LGBTIQ+ diversity and inclusion strategy, with the success of her work reflected in QBE's recognition as a Gold level employer at the 2019 Australian LGBTI Inclusion Awards and at the 2018 AHRI Awards, where they were the winner of the Michael Kirby Award for LGBTIQ Inclusion.
As a neurodiverse bisexual woman who grew up in Regional Queensland, Ellie has experienced firsthand the negative impacts of not being your true authentic self in the workplace. Ellie is particularly passionate about exploring the intersectionality across multiple minorities – known as the "double glazed ceiling affect" – and how the power of visible role models can make an impactful and meaningful difference to the lives of the LGBTIQ community in the workplace.
Ellie is known for being an engaging and energetic facilitator with a strong ability to coach, mentor and influence employees and senior leaders in complex and dynamic business environments. Having worked in the financial services industry for her entire professional career, Ellie's comprehensive risk assessment experience, strong business and financial acumen and ability to problem solve through creative thinking will bring immediate value to a diverse portfolio of members from industry sectors such as Finance, Energy & Resources, Higher Education and Government in both Victoria and Tasmania.
 SAMANTHA WEBSTER
Senior Relationship Manager, Pride in Diversity
Samantha joins Pride in Diversity as a Senior Relationship Manager, bringing over 20+ years of an extensive and multi-faceted career.
Honours degree qualified (B.Ed.), Samantha has a diverse professional and personal expertise in the UK, USA and Australia working with private, NFP and public organisations, specifically in Education, Employment, Sales, Sport, hospitality and 3rd Sector.
As a high-energy, results-oriented leader with an entrepreneurial attitude, Samantha has an instinct for growth and innovation. As a national client director, Samantha has worked with national and global firms to create and execute strategic human capital solutions. Through her own consulting business, Samantha has delivered strategic workshops and projects with senior executives regarding talent solutions, business growth strategies, diversity and inclusion programmes, training and facilitating, coaching and mentoring, EQ & leadership, board readiness, SaaS, operational and process improvement.
Post Graduate qualifications include a Diploma in Sports Psychology, Cert IV Training and Assessment 2012, Teaching English as a Foreign Language, Team Management Systems Coach, as well as extensive professional courses and accreditations.
With an innate desire to be instrumental to the big picture and a passion to make a difference, Samantha will utilise her expertise in partnering with a diverse portfolio of members both in NSW and WA, from industry sectors like Higher Education, Resources & Mining, Professional Service, ICT, Law, Finance and Government.