Regional/National Reach Program
Over the last decade, employers across Australia, have made enormous strides in progressing workplace inclusion initiatives focused on their LGBTQ talent. This includes those in the private sector as well those in all levels of government and irrespective of organisational size. However, one of the great challenges for organisations is how to ensure that such positive steps are reaching ALL their employees, irrespective of their distance from head office.
The recent marriage equality debate in Australia did highlight divergent views on equality across the nation, with some, albeit a minority, of more remote communities showing less progressive or inclusive views. The recent 2018 Australian Workplace Equality Index (AWEI) survey also highlighted the challenges faced away from the major metropolitan areas. For example:
Metropolitan employees believe LGBTQ inclusion initiatives are more important than those further afield (84% vs 78%)
Likewise, more city-based employees understand why LGBTQ inclusion is important to an organisation (87% to 81&
Those employees in regional locations are more likely believe that there is no longer need to spend time on LGBTQ inclusion, post marriage equality (14% to 9%)
Significantly, workforce behaviours differ considerably between city and regional workplaces. Almost 10% of LGB respondents have experienced negative commentary and jokes in their regional workplace, which is double the response from city employees. Likewise, 12% LGB regional employees have personally experienced bullying in the workplace (as opposed to 6% of city based employees). More specifically, 39% of regional employees pointed to their direct management as a source of such bullying (compared to 20% in the city).
With this in mind, and as part of our strategic initiatives we are continuing to deliver a program that focuses on workplace inclusion in regional Australia. Each day-long program features a series of training sessions on LGBTQ awareness and ally enablement, as well as a cross-member roundtable session, and a networking event to bring together LGBTQ employees from member organisations and the broader community.
---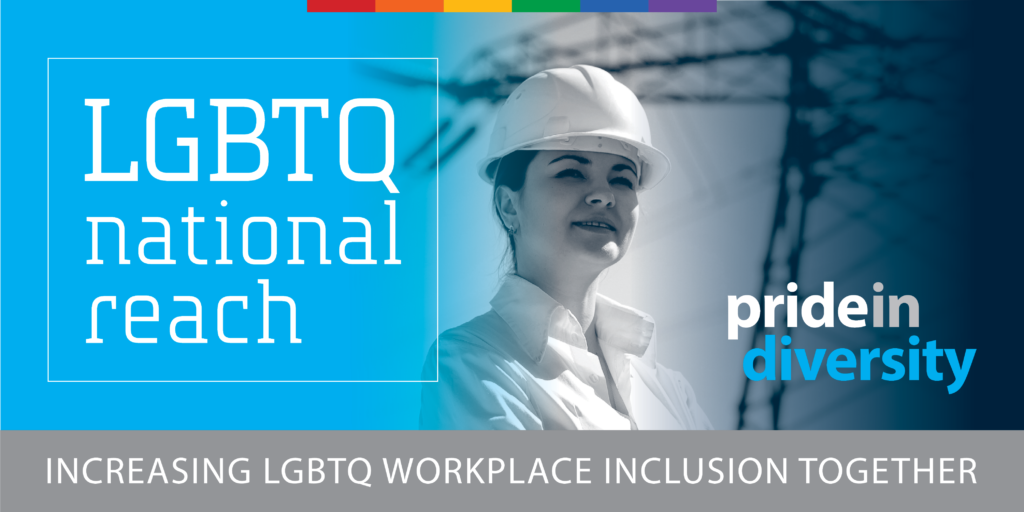 REACHING GIPPSLAND WITH PRIDE
Feedback from employers and employees, including very clear data from the latest Australian Workplace Equality Index, highlights that LGBTQ inclusion in the workplace is more challenging to achieve in regional Australia, as opposed to metropolitan workplaces.
With this in mind, Pride in Diversity is convening a cross-organisational program to help drive awareness and inclusion in regional Victoria.
Kindly hosted by Federation University and sponsored by Bunnings on Wednesday 13 September, Reaching Gippsland with Pride is a series of sessions focusing on enablement, networking, best practices and new research. It will be held with the intent of empowering people to implement real change in regional workplaces, irrespective of size, industry or location of the workplace.
9:30am – 11:30am Welcome, AWEI Statistics & Trans Awareness Workshop [ Reserve your place ]
12:00pm – 1:30pm Roundtable Lunch [ Reserve your place ]
2:00pm – 3:30pm Empowering Allies Workshop [ Reserve your place ]
4:00pm – 5:00pm Regional Panel Discussion [ Reserve your place ]
5:15pm – 7:00pm Networking Event [ Reserve your place ]