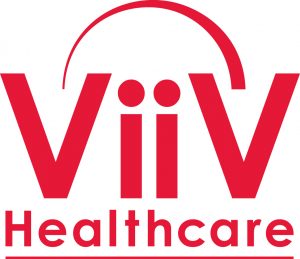 "ViiV Healthcare is a global pharmaceutical company 100% dedicated to HIV. We are passionate about equitable access to health delivery and services that meets the needs of the individual. The Pride in Health + Wellbeing creates opportunity for the medical field to become even better at improving the health and well-being of our LGBTI community. We are proud to be a foundation member; it aligns with our values and goal to leave no patient behind."
Michael Grant – Country Manager Australasia.
Our Company
ViiV Healthcare is an independent, global specialist HIV company combining the HIV expertise of GSK, Pfizer and Shionogi, with a broad portfolio of antiretroviral medicines, an industry-leading pipeline, and several first-of-their-kind programmes to improve access to medicines and support novel on-the-ground community initiatives.
ViiV Healthcare has established a presence in 15 countries as well as three regional hubs, where the unmet needs of patients are greatest. Through our global partnership with GSK local operating companies, we provide support for people living with HIV in the rest of the world. We are uniquely positioned to be at the forefront of advancing HIV treatment and care because we are the only pharmaceutical company 100% focused on HIV.
In collaboration with the HIV community, we develop meaningful treatment advances, improve access to our medicines and support communities most affected by the disease through programmes that have a direct and sustainable impact.
Focused on People Living with HIV 
We engage with and listen to the HIV community to better understand their concerns and challenges. Through this focus on patient-centred innovation we have developed a strong portfolio of medicines that are advancing treatment and care for people living with HIV around the world Our approach to partnership for access and care is well recognised.
In 2016, ViiV Healthcare was ranked first of 47 pharmaceutical companies for the fourth time in a row in terms of reputation from a global survey of patient groups **.
Our Medicines
Our broad product portfolio includes 11 HIV medicines, offering a wide range of therapeutic options for people living with HIV.
Our product portfolio includes a variety of types of medicines to treat HIV
Our R&D efforts focus on addressing unmet needs and increasing treatment options for patients and clinicians.
Our Approach to R&D
Our scientists are 100% dedicated to finding new ways to limit the impact of HIV on the 36.7 million people currently living with the virus.*
We collaborate to innovate and continue to invest in new areas of research (e.g. different modes of actions and combinations).
We believe our approach to innovation can contribute to the global goal of reducing the spread of HIV.
*World Health Organization. HIV/AIDS Fact Sheet Updated Nov 2016. Accessed My 29,2017, from:
http://www.who.int/mediacentre/factsheets/fs360/en/
** PRESS RELEASE: PATIENTVIEW, EMBARGO DATE: TUESDAY, MARCH 21ST, 2017 Corporate Reputation of Pharma in 2016—The Patient Perspective'