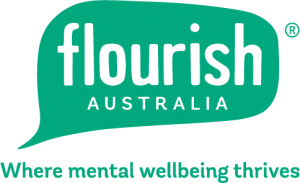 Flourish Australia today is the result of a proud 60-year history. Known as RichmondPRA from 2012 to 2016, Flourish Australia's origins stem from the successful amalgamation of two longstanding mental health organisations, the Richmond Fellowship of NSW and Psychiatric Rehabilitation Australia (PRA).
Our mission of working together for optimal mental health and wellbeing is the continuance of the dedication of our founding organisations. We continue the legacy of recovery-oriented community support, a fundamental commitment to improving outcomes for people with a lived experience of a mental health issue, and the pursuit of independence and a contributing life.
As an organisation we strive to ensure our professionalism and expertise are balanced by our personal connections. Flourish Australia reflects the good heart that everyone in this organisation has – they simply wouldn't be here without it.