Pride in Diversity Newsletter
Sign up to our Pride in Diversity Newsletter.  Newsletters are sent out every 4-6 weeks.
---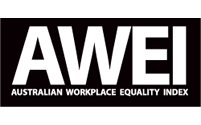 Australian Workplace Equality Index (AWEI) Updates
Sign up to our AWEI updates.  This news list will keep you up to date with all AWEI deadlines, offer tips, provide latest press releases and media coverage pre and post AWEI awards.
---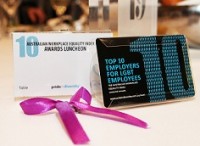 Pride in Diversity Member Event Notifications
Click here to sign up to Pride in Diversity member event notifications in your state.  These events are for members only, so a work email address and company name will be required.
Currently Pride in Diversity holds events in Sydney, Melbourne, Brisbane, Canberra, Perth and occasionally Adelaide.  We hope to expand state based events in time.
---
Sapphire Newsletter for Women@Pride
Sapphire is a newly formed closed group specifically designed for lesbian, bisexual, transgender women who are employees of Pride in Diversity member organisations regardless of whether or not they are out at work.  Group membership is confidential and can only be accessed by the convenor of this group.
Click here to sign up to our Sapphire newsletter, keeping you up to date with the development of women@Pride.    This group is convened by Sarah McCarthy, Workplace Education & Relationship Manager of Pride in Diversity.  For  more information contact smccarthy@acon.org.au or call Sarah on 02 9206 2191.
---
 Pride in Sport
Subscribe for latest news on Pride In Sport.
---
Pride in Sport Index
Subscribe for latest news on Pride In Sport.
Our Foundation Members